Care and Supervision Proceedings
Situations can arise where the Social Services department of the local authority feel it necessary to intervene in a family for the protection of children. Their intervention may then lead on to court proceedings and, ultimately, the removal of children from the care of their parents or guardians.
We have considerable experience and expertise in this area and we regularly advise and represent parents, grandparents and other extended family members in applications brought by Social Services departments for care or supervision orders in respect of children. We can also provide advice even before proceedings are commenced and can advise and assist with the formulation of Child Protection Plans.
These proceedings are so important that much of the work in this sector is funded by Legal Aid – issued by the Legal Aid Agency.  We will tell you if you are eligible and will then assist you in putting this funding into place.
Special Guardianship Orders
These are orders issued by a court that provide an applicant with additional rights in relation to a child not in their care – whilst preserving the child's link to the birth family.
If a Special Guardianship Order seems to be a practical resolution then we can provide you with sensible and comprehensive advice and assist with the steps leading up to the making of the order.
Private Law Children Act proceedings
Private Law proceedings involve disputes between parents, grandparents, or siblings or about issues relating to residence, contact, change of name, parental rights or specific issues relating to the schooling or upbringing of a child. Where a dispute arises, which cannot be resolved through negotiation or mediation, we can make the necessary applications to the Court for Contact and Residence Orders and other related remedies.
Disagreements can often arise in relation to the arrangements for the children when couples separate; in this situation it is important to try to resolve disputes quickly and with the best interests of the child as the primary consideration.
We are more than able to help in these situations and provide sensible and realistic advice in relation to the options available.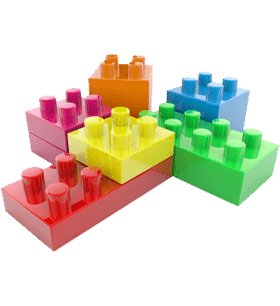 Sara Stockdale
Partner
Sara qualified as a solicitor in 1996 and became a partner in 1998.
Her passion and expertise lies in all kinds of family work (including separation, divorce and financial matters), but with particular emphasis on care and child-related work. She regularly attends court on behalf of parents and family members – and is an effective and highly-respected advocate. She can assist in both private and publicly funded work.
She is a member of the Law Society Family Law Panel and RESOLUTION – an association of specialist family lawyers. She also has accreditation with the Law Society Children Law Scheme – meaning that she has been recognised as having a high level of knowledge, skills, experience and practice in the area of children law, be that in private practice or working for a local authority.
Tel: 01289 301290
Email: sjs@tcsmith.co.uk