A trust can allow you the ability to keep control of certain assets and to determine who they will ultimately benefit. It can be a useful tool in both tax planning and family asset management. A trust does not have to be complicated to achieve its aim.
Just some of the everyday occasions where a trust might be useful are:
to allow a person to continue to live in a house until they die (or choose to leave), and then arrange what will happen to that asset or its proceeds of sale after that
to direct assets to children from a previous marriage or relationship but to exercise some degree of control over when they will be paid and upon what conditions
to provide for a person who is (or will be) disabled and would not be able to manage his or her own affairs without help from trustees
A trust can accomplish all of these tasks, and different degrees of influence and discretion can be awarded to the trustees as may be required.  As a donor you can also express your wishes in a less formal 'letter of wishes' which (along with the trust deed itself) will be there to guide and assist the trustees when they come to make decisions concerning the trust and its assets.
If the event is to take place after the death of the donor then the trust can be incorporated into a will – or it could be set up in the donor's lifetime as an active trust or as a 'pilot trust' (a trust deed containing all of the required wishes but awaiting the receipt of funds).
We can assist with all of these aspects.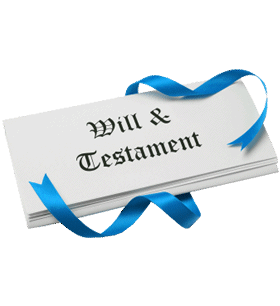 Mark Butson
Partner
Mark qualified as a solicitor in 1985 and has been a partner since 1990. He is now our senior partner.
He has expertise in the preparation of wills, and has considerable experience in the administration of estates, deeds of family arrangement and related inheritance tax issues. He can provide advice where there is no will, and also where a will becomes contested.
He regularly advises upon the creation and tailoring of Lasting Powers of Attorney, and in relation to Court of Protection applications where the person concerned no longer has the ability to manage their own affairs.
Mark advises in all aspects of conveyancing (both commercial and residential), including development and with commercial landlord & tenant transactions. He has experience of dealing with contested issues before the First-tier Tribunal of the Property Chamber, and in relation to boundary and rights disputes concerning property and ownership claims – including those by adverse possession.
He also regularly assists small businesses in the practical resolution of employment issues.
Tel: 01289 301284
Email: mtb@tcsmith.co.uk
John Marshall
Consultant Solicitor
John joined in 1970, qualified as a solicitor in 1975 and was our senior partner until the end of December 2014. He has now retired as a partner but continues to assist the firm as a Consultant Solicitor on a part-time basis.
Coming from a farming background, he has a particular interest in agricultural matters, including the forming (and changing) of farming partnership agreements and Farming Business Tenancies. He also specialises in commercial conveyancing and all aspects of landlord and tenant work.
John developed an expertise in Wind Farm agreements and related legal arrangements and continues to hold an interest in this area.
Tel: 01289 301289
Email: jam@tcsmith.co.uk
Sara Stockdale
Partner
Sara qualified as a solicitor in 1996 and became a partner in 1998.
Her passion and expertise lies in all kinds of family work (including separation, divorce and financial matters), but with particular emphasis on care and child-related work. She regularly attends court on behalf of parents and family members – and is an effective and highly-respected advocate. She can assist in both private and publicly funded work.
She is a member of the Law Society Family Law Panel and RESOLUTION – an association of specialist family lawyers. She also has accreditation with the Law Society Children Law Scheme – meaning that she has been recognised as having a high level of knowledge, skills, experience and practice in the area of children law, be that in private practice or working for a local authority.
Tel: 01289 301290
Email: sjs@tcsmith.co.uk