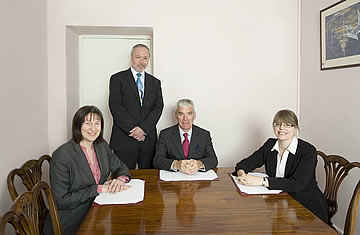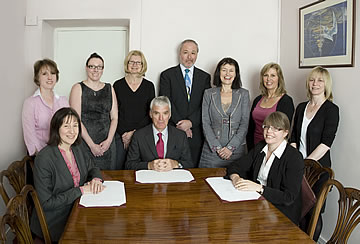 Mark Butson
Partner
Mark qualified as a solicitor in 1985 and has been a partner since 1990. He is now our senior partner.
He has expertise in the preparation of wills, and has considerable experience in the administration of estates, deeds of family arrangement and related inheritance tax issues. He can provide advice where there is no will, and also where a will becomes contested.
He regularly advises upon the creation and tailoring of Lasting Powers of Attorney, and in relation to Court of Protection applications where the person concerned no longer has the ability to manage their own affairs.
Mark advises in all aspects of conveyancing (both commercial and residential), including development and with commercial landlord & tenant transactions. He has experience of dealing with contested issues before the First-tier Tribunal of the Property Chamber, and in relation to boundary and rights disputes concerning property and ownership claims – including those by adverse possession.
He also regularly assists small businesses in the practical resolution of employment issues.
Tel: 01289 301284
Email: mtb@tcsmith.co.uk
John Marshall
Consultant Solicitor
John joined in 1970, qualified as a solicitor in 1975 and was our senior partner until the end of December 2014. He has now retired as a partner but continues to assist the firm as a Consultant Solicitor on a part-time basis.
Coming from a farming background, he has a particular interest in agricultural matters, including the forming (and changing) of farming partnership agreements and Farming Business Tenancies. He also specialises in commercial conveyancing and all aspects of landlord and tenant work.
John developed an expertise in Wind Farm agreements and related legal arrangements and continues to hold an interest in this area.
Tel: 01289 301289
Email: jam@tcsmith.co.uk
Sara Stockdale
Partner
Sara qualified as a solicitor in 1996 and became a partner in 1998.
Her passion and expertise lies in all kinds of family work (including separation, divorce and financial matters), but with particular emphasis on care and child-related work. She regularly attends court on behalf of parents and family members – and is an effective and highly-respected advocate. She can assist in both private and publicly funded work.
She is a member of the Law Society Family Law Panel and RESOLUTION – an association of specialist family lawyers. She also has accreditation with the Law Society Children Law Scheme – meaning that she has been recognised as having a high level of knowledge, skills, experience and practice in the area of children law, be that in private practice or working for a local authority.
Tel: 01289 301290
Email: sjs@tcsmith.co.uk
Frances Cowan
Partner
Frances joined the firm in 2000, completed her training with TC Smith and qualified as a solicitor in 2002. She became a partner in August 2014.
Her interests are in all aspects of commercial conveyancing, including residential developments. She also has considerable experience in assisting with residential conveyancing.
Her family are actively involved with farming, and she has a keen interest in agricultural matters – heading up the firm's agricultural section with assistance from John Marshall. In 2014 Frances qualified as a Fellow of the Agricultural Law Association, and this has enhanced her expertise in all areas of rural practice – including agricultural holdings, farm sales and purchases, estate planning & taxation, town & country planning and the common agricultural policy.
Frances also advises as to the preparation of lasting powers of attorney and wills – and the administration of estates.
Tel: 01289 301294
Email: fc@tcsmith.co.uk
Janice Thompson
Para-legal
Janice joined the firm in 1985 and has remained with us ever since. She is our conveyancing para-legal, specialising in domestic conveyancing.
Janice has years of experience in the procedural aspects of buying, selling and re-mortgaging of property – and she has a very practical and thorough approach to getting the job done. Appreciating that conveyancing can be a stressful experience – Janice will always do her level best to provide an informed and helpful update about the transaction in hand.
Tel: 01289 301292
Email: jt@tcsmith.co.uk
Susan Dunbar
Accounts Executive
Susan joined the firm in 1979, and is our accounts executive, and also a para-legal with a special interest in the administration of estates.
She has been working in this particular field for years and has developed a clear and effective way of administering estates both large and small. She has a friendly and approachable manner and is always willing to explain what has to be done to wind up an estate.
Tel: 01289 301291
Email: smd@tcsmith.co.uk