T C Smith has served local farmers in the area for well over 100 years. Frances Cowan leads in this area of work, with assistance from John Marshall.
Frances Cowan has close local family farming connections and is a Fellow of the Agricultural Law Association. John Marshall is the son of a local farmer and who farmed on his own account for more than 25 years. Consequently both are able to draw on a large practical reserve and knowledge about agricultural matters – an insight that has proved invaluable over the years.
We are therefore able to provide very focused advice in relation to most matters affecting agricultural businesses and the rural economy.
In addition to specific expertise with regard to sales and purchases of farms and land generally, expertise includes most other agricultural related property work including:
rights of way
wayleaves
telecommunication masts
wind farms
diversification (holiday lets, small business units etc)
agricultural tenancies and rights of succession
agricultural partnerships
partnership disputes and other contentious issues
Our expertise extends to consideration of the impact of Inheritance Tax and the availability of Agricultural and Business Reliefs – the latter having a greater importance in times of diversification.
We have been involved in a number of estates where there have been disagreements with HMRC as to the extent of Agricultural Relief in relation to farmhouses and other agricultural assets, and have acquired a practical working knowledge of these areas. Being aware of such issues assists long-term planning and current decision-making.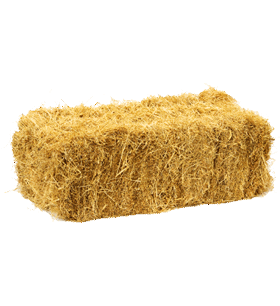 John Marshall
Consultant Solicitor
John joined in 1970, qualified as a solicitor in 1975 and was our senior partner until the end of December 2014. He has now retired as a partner but continues to assist the firm as a Consultant Solicitor on a part-time basis.
Coming from a farming background, he has a particular interest in agricultural matters, including the forming (and changing) of farming partnership agreements and Farming Business Tenancies. He also specialises in commercial conveyancing and all aspects of landlord and tenant work.
John developed an expertise in Wind Farm agreements and related legal arrangements and continues to hold an interest in this area.
Tel: 01289 301289
Email: jam@tcsmith.co.uk
Frances Cowan
Partner
Frances joined the firm in 2000, completed her training with TC Smith and qualified as a solicitor in 2002. She became a partner in August 2014.
Her interests are in all aspects of commercial conveyancing, including residential developments. She also has considerable experience in assisting with residential conveyancing.
Her family are actively involved with farming, and she has a keen interest in agricultural matters – heading up the firm's agricultural section with assistance from John Marshall. In 2014 Frances qualified as a Fellow of the Agricultural Law Association, and this has enhanced her expertise in all areas of rural practice – including agricultural holdings, farm sales and purchases, estate planning & taxation, town & country planning and the common agricultural policy.
Frances also advises as to the preparation of lasting powers of attorney and wills – and the administration of estates.
Tel: 01289 301294
Email: fc@tcsmith.co.uk